This weekly meme was created by the wonderful ladies at The Broke and the Bookish. This week's theme is a Thanksgiving freebie, and I've decided to do ten books I'm thankful for. These are books that really moved me and/or inspired me as a writer, and that I am incredibly thankful I spent the time to read.
---

"I have hated words and I have loved them, and I hope I have made them right."
The problem isn't necessarily that I don't know how to express my love for this book, but that I don't know which words to use to describe it. This is my favorite novel ever written. Markus Zusak creates a beautiful story, beautiful characters, and all done in beautiful writing. I've never been as emotionally attached to a book as I have in The Book Thief. This is one of those novels that you can read over and over again, but it never ceases to amaze you.
---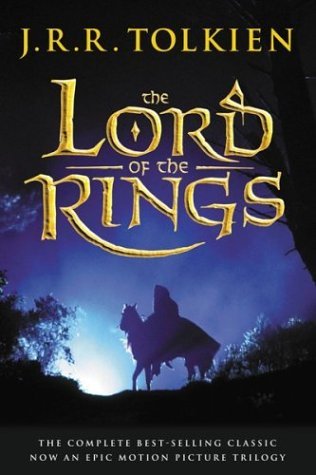 "All that is gold does not glitter, not all those who wander are lost."
I read Tolkien's Middle Earth back in the summer after 6th grade – wow, I was a child and I read a 1,000 + page book (it is one book, not three)! *pats self on back* The Lord of the Rings is the book that really defined the fantasy genre, and arguably one of the greatest novels ever written (you know…other than The Book Thief). Truly, it's a magnificent book that everyone should read at least once in their life.
---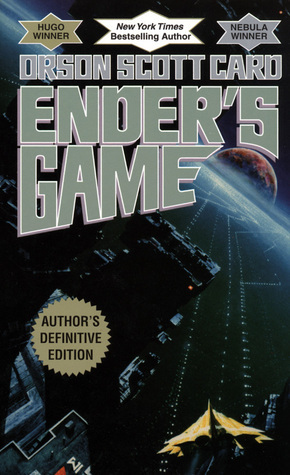 "Perhaps it's impossible to wear an identity without becoming what you pretend to be."
Ender's Game surprised me. I didn't expect it to become one of my favorite novels. I didn't expect to connect with Ender as much as I did. And I certainly didn't expect to finish it in two sittings. But alas, I did, and I don't regret a second I spent with my nose in the pages. I'm really glad I read this book, because it was one of the first novels I read that really left me staring at the pages thinking, "It can't be the ending, right?"
---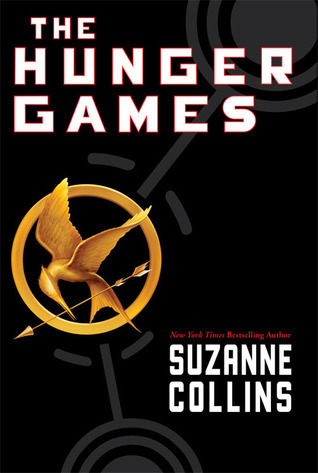 "You don't forget the face of the person who was your last hope."
Haha. What can I say? Before this book the only Young Adult novel I could think of was Twilight (those were the dark days…). Even after reading dozens more YA novels, The Hunger Games still remains one of my favorites.
---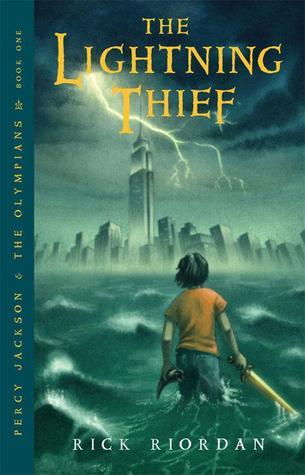 "Deadlines just aren't real to me until I'm staring one in the face."
This was the first book I read with a male protagonist. I was a tad sexist as a child (ew, cooties!), so if it weren't for my best friend's begging me to read the Percy Jackson series, I never would have been a part of this fandom! Imagine that! I've reread this book countless times…
---
"A lady's imagination is very rapid; it jumps from admiration to love, from love to matrimony in a moment."
Ah, my first Jane Austen novel. Enough said.
---
7. Unwind by Neal Shusterman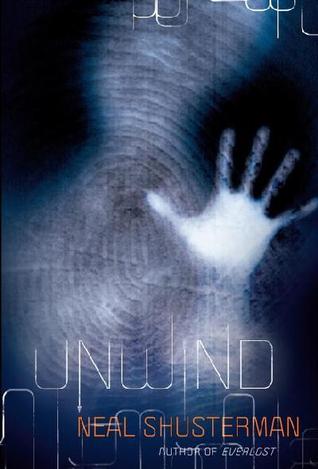 "One thing you learn when you've lived as long as I have-people aren't all good, and people aren't all bad. We move in and out of darkness and light all of our lives. Right now, I'm pleased to be in the light."
This book was stunning. Horrifying. Compelling. Chilling. Amazing. I may like Unwind more than most, because I connected with it on a personal level. I am pro-life, and reading about the disturbing world Shusterman creates along with the struggles all the characters go through, really left me with butterflies in my stomach. It was a highly intriguing read that I couldn't put down.
---
"What you do in this world is a matter of no consequence. The question is what can you make people believe you have done."
If you haven't read the Sherlock Holmes books, I highly suggest that you do, because you won't regret it. They're entertaining, engaging, and a ton of fun!
---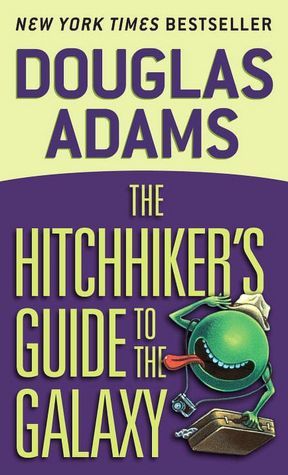 "The ships hung in the sky in much the same way that bricks don't."
I honestly can't imagine what it would be like if I didn't read this book. I think of The Hitchhiker's Guide to the Galaxy every single time I see the number 42, and quote this book more than any other. It's hilarious! If you want a quick read and a nice laugh, you should definitely pick this up.
---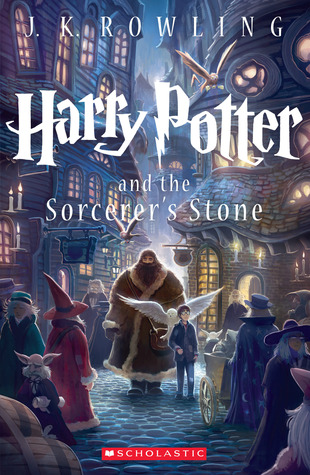 "You haven't got a letter on yours," George observed. "I suppose she thinks you don't forget your name. But we're not stupid-we know we're called Gred and Forge."
What can I say? I'm so glad I finally started the Harry Potter series! It's funny, clever, and enticing! Certainly worth all the sleepless nights. 😉
Let me know in the comments what books you're thankful you've read!