I was tagged by Anette @ Anette Reads to do this tag. Thanks Anette!
---
CROISSANT: Name a popular book or series that everyone (including you) loves

Harry Potter and the Sorcerer's Stone by J.K. Rowling. Oh gee, how could I not pick the first book in the Harry Potter series! This has to be one of the only books I've read where literally everyone loves and adores. I mean, this book defined thousands of people's childhoods! Though, I just recently read this series, it has instantly become one of my favorites.
MACAROONS: Name a book that was hard to get through but worth it in the end
Never Fade by Alexandra Bracken. I really enjoyed The Darkest Minds, and the cliffhanger tore my heart to shreds, so naturally, I had very high expectations for Never Fade. It started a little slow, but after the first 100 pages or so, I couldn't put it down!
VOL-AU-VENT: Name a book that you thought will be amazing but fell flat
What on earth is a Vol-au-vent?!
Mockingjay by Suzanne Collins. Surprised? I loved The Hunger Games and Catching Fire, but I was sorely disappointed by Mockingjay. I didn't hate it, but it was far from reaching my expectations. Katniss irritated me to no end, the first half of the book bored me, and I didn't like the ending. Not a bad read, but not that great of one either.
PAIN-AU-CHOCOLAT: Name a book that you thought would be one thing but turned out to be something else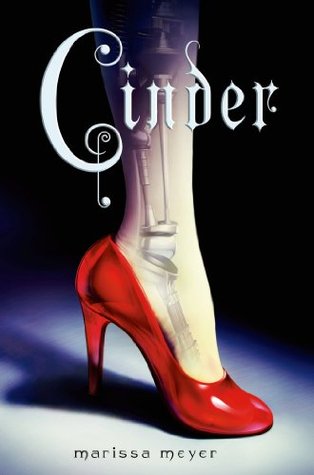 Cinder by Marissa Meyer. It was not what I was expecting at all, but that was wholly a good thing. I honestly thought it'd be terrible. A cyborg Cinderella in a plague-ridden, dystopia New Beijing, with aliens who live on the moon, threatening war. Ha! I was prepared for a disaster, and was pleasantly surprised by a wonderful story. The Lunar Chronicles remains one of my favorite young-adult series. 😀
PROFITEROLE: Name a book or series that doesn't get enough attention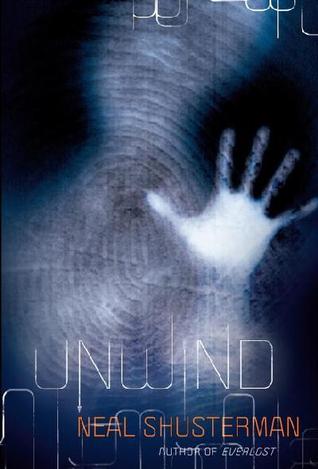 Unwind by Neal Shusterman. Such a well written and fascinating story, but it's a shame it's not as popular as it should be. It's chilling, enticing, thought-provoking, and I honestly don't see why anyone wouldn't at least, find it unique.
CROQUEMBOUCHE: Name a book or series that's completely complex.

The Lord of the Rings by J.R.R. Tolkien. I didn't even need to think about this one. Haha. I own a Tolkien's Middle Earth Dictionary… I rest my case.
NAPOLEON: Name a movie or TV show based off a book that you liked better than the book itself.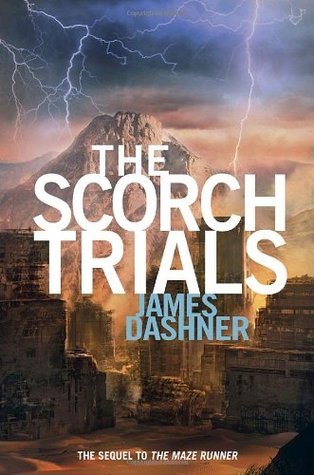 The Scorch Trials by James Dashner. You know that rare movie that's actually better than the book? Well, this is one of them. The movie flowed much nicer than the book and was overall, more logical. I'm really looking forward to the last movie in the trilogy.
EMPANADA: Name a book that was bittersweet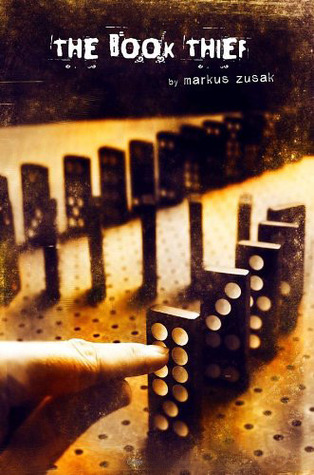 *Ahem* Explain to me, how an empanada is sweet at all? Every empanada I've ever had was composed of chicken, beef, or spinach.
The Book Thief by Markus Zusak. I-I just, do I even need to explain why this book is bittersweet? It was the sweetest, most beautiful story I had ever read, and then…the ending. Tears were shed.
KOLOMPEH: Name a book or series that takes place somewhere other than your own country
Cin- wait, no I already said that. The Book…shoot. Umm, let's see…*sneaks away to Goodreads shelves*
The Lion, the Witch, and the Wardrobe by C.S. Lewis. Last I checked, Narnia isn't in my own country, so mwhuahaha! Believe it or not, I'm actually not a huge fan of the Narnia books. I really liked The Lion, the Witch, and the Wardrobe, but I couldn't make it past the fourth book.
PATE-A-CHOUX: Name a food from a book or series that you would like to try

Harry Potter Series by J.K. Rowling. Bring on the butterbeer, All Flavor Jelly Beans, Chocolate Frogs, Rock Cakes, Treacle Tarts, and whatever else you can find at Honeydukes! 😀
---
I tag:
Ariacello @ Rowan's Raving Reviews
And you! 😀