I was tagged by Reg @ She Latitude. Thanks, reg!
The Rules
Thank the creator (thanks, Jordyn!) and the individual who tagged you
Begin with the month in which you have been tagged and move forward from there
State the best gift you've received after answering the prompt on your birthday month
Tag anyone
---
December
… is a time when friends and families come together and celebrate. Name one book you would give as a gift.

Hmm…well, this would definitely depend one whom I'm giving the gift to. However, I would probably give The Book Thief by Markus Zusak to anyone. Haha. I know, I know, I mention in this book in nearly every tag, but it's my favorite book ever, so what'd you expect? And I truly believe that everyone would love this book, regardless of their age or taste in books.
January
… begins a new year. Name a resolution you made this year and if you've kept it or not!
Well, I'm not really into New Year's resolutions, but I did set a reading goal at the beginning of this year to read 60 books…I have 12 days to read my last 16 books. Whoops!
February
… is the month for relationships. Name your favorite book relationship: romantic, platonic, or familial, your choice!
What, uh, excuse me, what!? I'm expected to name just one! This is madness! It's like asking a mother to choose her favorite child! I can't name just one, so I'll list a few: Hans and Liesel from The Book Thief (again), Percy and Annabeth (Percy Jackson Series), Connor and Risa (Unwind Dystology), & Thorne and Cress (Lunar Chronicles). I could go on forever.
March
… is the month for luck and new beginnings. Name a book/series you would like to re-experience as if you'd never read it.
I'd love to re-experience the Percy Jackson books. Don't get me wrong, I love the Harry Potter books too, but since I just barely finished them, I'd much rather re-experience the Percy Jackson series. I read those books quite a few years ago, so I'd love to see what it'd be like reading it for the first time, in high school.
April
… is a spectacularly ordinary month. Name a book that was so over-hyped that it just could not live up to your expectations.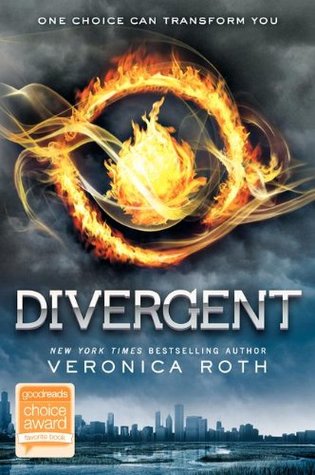 Divergent by Veronica Roth. Before you start chasing me with your pitchforks, let me just say that I did in fact, like it. But I was expecting a lot more – I heard so many good things about this book. With it so often being compared to The Hunger Games, how could I not expect it to be just as good? It did not live up to my expectations, but I still thought it was a really good book.
May  
… is the month when the flowers start to bloom. Name a book that was a pleasant surprise to you.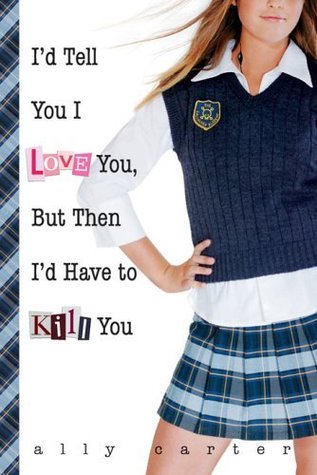 I'd Tell You I Love You, But Then I'd Have To Kill You by Ally Carter. My review.  What an extraordinary bit of serendipity! To put it bluntly, I was expecting a cliche'd, Mary-sue driven train-wreck. I'm so glad that it wasn't! It was absolutely hilarious and one of the cutest books I've ever read!
June
… is the time to take a break. Name a book or genre that you like to read when you just need to check out.
Anything Middle Grade that isn't depressing. Seriously, I love Middle Grade books. They're so sweet and light-hearted! You know…usually. *cough* A Monster Calls *cough*
July
… is the time to celebrate your independence! Name a book that made you see fireworks.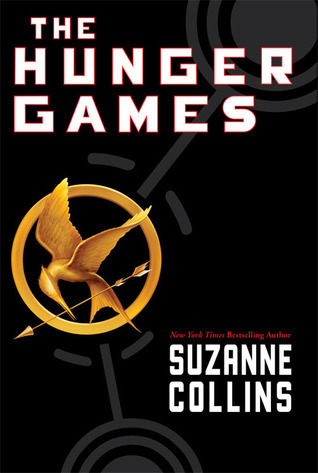 The Hunger Games by Suzanne Collins. So, if you haven't heard of The Hunger Games, then you probably live under a rock…or on Mars. I was one of those fangirls who would tell you why I was Team Peeta or Gale, and threaten you to join me. I have a Catching Fire sweatshirt, a pin, ring, necklace, laptop bag, all 3 books, all the movies (that are out), as well as multiple posters. I adored this book will all my heart several years ago, and even though I still love it, I can safely say that I'm not obsessed with it. But yes, when I first read this book, I saw many fireworks.
This is the month of my birthday, and I think the best gift I've ever received was a laptop…this laptop that I'm typing on, as a matter of fact. 😀
August
… is the hottest month of the year. Pick an up-and-coming author that you think will be the next hottest thing.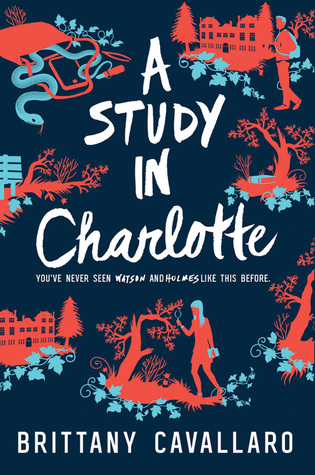 Ooh, tough one, but I have a really good feeling about A Study in Charlotte by  Brittany Cavallaro. I loved Doyle's Sherlock Holmes books, so I'm really hoping this will be fantastic.
September
… is time for students to go back to school! Pick a book you read for school that you actually enjoyed.
Pride and Prejudice by Jane Austen. I love this book so much! It was my first Austen novel, and it was spectacular. I'm really glad I had to read this for my British Literature course, because I'm not sure when I would've picked it up if not for that class.
October
… is time to celebrate Halloween! Pick one character that you would love to dress up as.
Cinder from the Lunar Chronicles. I'd love to try and take a crack at cyborg makeup! Cinder is one of my favorite heroines, and I think it'd be a blast to dress up as her. Plus, I'm half Chinese and half Irish, so I could totally pass as her. 😀
 November
… is the month when we're reminded of how much we have to be thankful for. Choose one book you're grateful for having read and give a shout-out to the person who recommended it!
Oh gosh, there's that word again: one. *sigh* Okay. I'm going to have to say, The Lord of the Rings by J.R.R. Tolkien. And it was recommended to me, by none other than my Dad. ^_^
I Tag:
Everyone! If you want to do this, consider yourself tagged! 😀