Yay, an award! I was nominated for this award by the lovely Ashleigh @ A Frolic Through Fiction. Thanks you so much! 😀
The Rules:
Create a post to accept your award.
Add the blog award button into your post and put it on the side of your blog as a widget. Visit Fangirling for the award button.
Answer the questions I have below.
Nominate between 5-10 book bloggers who you think also deserve this award.
Come up with your own 5 questions for your nominees.
The Questions:
1. Do you have any bookish resolutions for 2016? If so, what are they?
I will finish the outline for my book and complete NaNoWriMo this year! It was an absolute disaster in 2015, so I must redeem myself. Haha. I also want to read 100 books for my Goodreads Reading Challenge *crosses fingers* & complete the 2016 Popsugar Reading Challenge.
2. What is the first book you're going to read in 2016?
Oops, I'm already a week into 2016. I'm currently reading like 5 books, but I think I'm going to finish Inkheart by Cornelia Funke, first.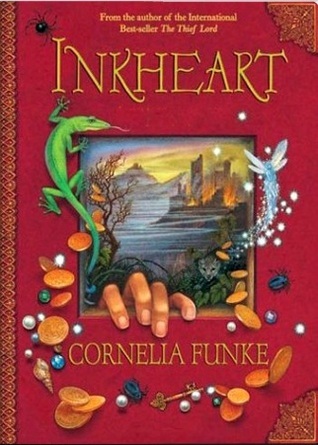 3. Do you have a LEAST favorite author? If so, who?
I'm going to have to go with Mary Shelley. I absolutely loathed her one and only novel, Frankenstein.
4. Did you get any books for Christmas? If so, which ones?
I got only one, but it was a pre-order for Stars Above by Marissa Meyer! Ahhhhhh!!!!!!!!
5. Approximately how many books do you own?
I own around 60 e-books, and probably 50 physical books.
My Questions: 
1. Who's your favorite literary crush? Yes, only ONE!
2. Do you prefer book covers that show the protagonist on it or not?
3. What's your biggest book-related pet-peeve?
4. In general, do you like prequels?
5. Percy Jackson or Harry Potter?
I Tag:
Aria @ Stuck In Wonderland
Astra @ A Stranger's Guide to Novels
Jordyn @ J Bookish
Keira @ Signing On
Lois @ My Midnight Musing