It's about time I've written a discussion post! I've been meaning to get to this for a while now, but never did. Being in the worst reading slump I've been in since last summer, what better time to start a discussion feature? I hope to write a discussion post every Friday, or at least once a week. Without further ado, let's talk about love triangles!
What Is A Love Triangle?
"A love triangle (also called a romantic love triangle or a romance triangle) is usually a romantic relationship involving three people. While it can refer to two people independently romantically linked with a third, it usually implies that each of the three people has some kind of relationship to the other two." – Wikipedia.
What I Don't Like About Them

 

 
The Insignificance – aka The Maze Runner Trilogy.  
I typically don't have an issue with romance in a novel. As a matter of fact, I actually prefer books with a little romance to keep my girly heart appeased. However, nothing irritates me more than a pointless relationship. Take The Maze Runner for instance. Teresa serves no purpose to the plot whatsoever, other than to be Thomas' romantic interest. If that insta-love wasn't bad enough, then came the The Scorch Trials… Listen up folks, cause this is where things get irritating. Thomas spends nearly the entire book mooning over Teresa and then once this chick named Brenda arrives, he starts realizing he's got feelings for her too! Naturally, the two girls resent each other, and Thomas is very conflicted between which of the girls is a better kisser. He is so conflicted, that he decides to devote all his thoughts to them, rather than the life or death situation he's in! And, it only makes sense that neither girl shows any importance to the plot. That, is what I like to call a useless love triangle.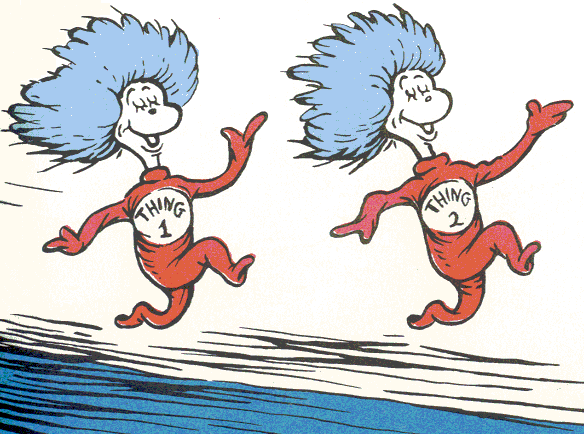 The way I see it, there is really only two ways a love triangle is resolved. Love interest #1 ends up with the protagonist, and love interest #2 ends up with death or eternal loneliness. I'm sure they exist, but I have not once read a book where the second love interest ends up happily…or at least one that wasn't with a random NEW love interest. I personally find it to be a pretty cheap and lazy writing.
Ever read that one book where a random person shows up mid-series, and the protagonist ditches their original love interest for that person? No? Sadly, it exists. Isn't it so convenient that they happen to have another soul mate! How cliche, deus ex machina, irritating, lucky is that!
Ah, the phenomenon that occurs when the love interests becomes infatuated with each other, and the protagonist winds up alone. Yep, I have seen this happen before.
The Thoughts – aka why Matched sucks. 
*rubs hands together* I've been waiting to rant about this book again. Unless you worship love triangles, I wouldn't recommend this book to another human soul. Our pathetic heroine, Cassia (Er…I think that was her name?) think of nothing, except the two guys she's in love with. I'm serious. Nothing at all. When all the protagonist can think about is who they're more in love with, what's the point in even reading the darn book!
The Change – aka What Happened In Mockingjay. 
Oh yes, you all know what I'm talking about. Katniss Everdeen, one of my favorite heroines ever went from being a strong, admirable protagonist in The Hunger Games to an absolute wreck in Mockingjay. The main cause of this? Boy trouble, of course! Just to be clear, I am not ranting on Katniss for getting depressed over the whole Peeta situation, but the change she goes through is very irritating, and I ended up hating her by the end of the book. And don't even get me started on the way that love triangle ended.
The Sides – aka The Spawn of Twilight. 
Silly me, I nearly forgot to mention the number one reason why I hate love triangles! *drum roll* The enraged group of fangirls who want to jump you for not being on their team! Assuming the case wasn't Twilight, there's actually a few books where I like both love interests, and am genuinely annoyed that they waste quite a bit of their time with petty feuds to gain the protagonists' favor. Is it really worth it!? I love a good bromance, yet love triangles seem to wreck all of those, huh?
Let's Wrap It Up

 
Yay, I wrote a whole discussion post! Look ma! I'm a real blogger now! Oh, you thought I'd say what I like about love triangles? Sorry, 'fraid I don't have anything nice to say about them. I have seen a love triangle or two where it didn't annoy me to no end, but I am just not a fan of them. I can see why some people enjoy them, but it has personally, never been my cup of tea.
What are your thoughts on love triangles? Let me know in the comments!