Hi guys! I've never really done a readathon before (yes, you may all shun me now…Haha.), so this will be a new experience. I saw Sara @ Freadom Library doing this, and couldn't resist giving it a try myself! The Rainbowthon 2.0 readathon will take place from February 7 – 14. This is a readathon on its second time and its hosted by Lainey @gingerreadslainey, Riley @ Riley Marie, Jillian @ bookishandnerdy and Kayla @BOOKadoodles. You can see Lainey's announcement and TBR video here.
The Rules:
Chose 6 books that represent the color of the rainbow
-You can double up on up to two books that have two different colors on the spine, so have a total stack of 4 books
OR
-Choose 4 – 6 books that represents one color from the rainbow. (example – all blue books)
I've decided to go with 6 books that represent each color of the rainbow. I'm going to cheat a little and include a few books that I've already started reading a little of. Haha
Inkheart by Cornelia Funke.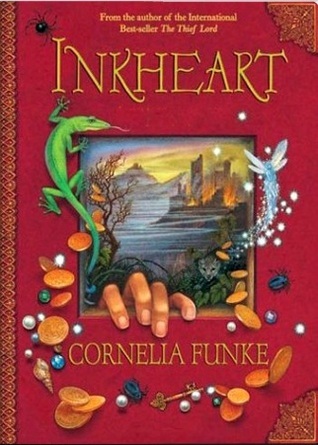 Throne of Fire by Rick Riordan. I've been debating if this cover is more purple or orange…? *checks rules again* Whoa! I can double up for this one! Yay! XD
Manners & Mutiny by Gail Carriger. It was the only yellow book I could think of. I'm just hoping that it's on Overdrive. Not that I'll complain if it's not… So, I had just checked on Overdrive to see if this book is available, and I realized that apparently this is the fourth book in the Finishing School series. Not the third. Oops. I've got some reading to do today.
Waistcoats and Weaponry  by Gail Carriger. I have found a solution to my little problem. XD
Stars Above by Marissa Meyer. Is the cover blue or purple!? I think it's blue…right?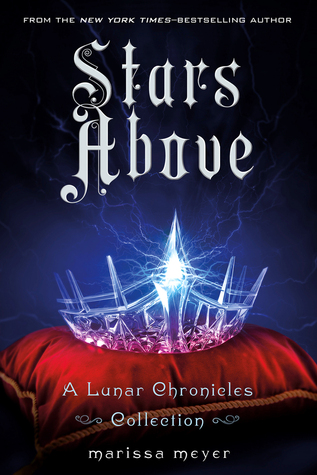 Well, there we go! To be perfectly honest, I think I'll only get through about half of these. Haha. Worth a try though, eh? If you'll be doing the Rainbowthon let me know in the comments! ^.^