WARNING! IF YOU'VE EVER SUFFERED FROM A BOOK HANGOVER, PLEASE READ THE FOLLOWING MESSAGE:
Being a bookworm and having an intense emotional connection to books, I often suffer from the dreaded book hangover. *horror movie scream* This pandemic affects a large majority of readers across the globe, and to this day, has no known cures. If you are one of the many victims trapped in the coils of this unholy beast, I urge you to continue reading.
What is a Book Hangover? 
Stage 1 – Denial
Wha – uh, excuse me, what!? No, that can't possibly be right. Oh, I see. Ha, good one, author. Obviously, there's an epilogue of some sort on the next page. Watch, I'm going to turn the page and….maybe it's only in select copies. Yes, that must be it. I'll find it eventually… it can't be over. It just can't be!
Denial is the first (and most difficult) stage to process of the book hangover cycle. If you experience any of the following symptoms, you are likely already in denial.
In more severe cases, readers may experience in the following days:
More often than you would like to admit, using the slang from the book universe.
Spending countless hours scouring through Google for evidence of a movie adaptation (even though you know it can never be as good as the book).
Developing a very serious relationship with a fictional character.
Praying that the sequel's (which you find out exists due to even more hours of research) release date doesn't get pushed back.
Urging every single random person who says, yeah, I like reading… to read said book.
Buying jewelry, clothing…etc based on the book/fandom and wearing it every day.
Venting out your love, hate, and emotions with the bookish community, and soon discover that you've found your people.
Being very insulted when someone doesn't ship your OTP.
Stage 2 – Anger
WHAT THE HECK IS THIS!? EH?!? YOU HAVE THE NERVE TO END IT LIKE THAT! I'VE BOUGHT ALL YOUR BOOKS AND HAVE STUCK WITH THIS SERIES FOR YEARS AND YOU DARE END IT!?!?! ALL THOSE BOOK SIGNINGS, TWITTER STALKINGS, AND YOU END IT JUST LIKE THAT! I WILL FIND YOU! OH YES, JUST YOU WAIT AND SEE! I'D WATCH YOUR BACK IF I WERE YOU! *EVIL CACKLE*
As you can see, after letting stage 1 pass by, the victim has realized what has happened, and responds in a more aggressive fashion.
Stage 3 – Bargaining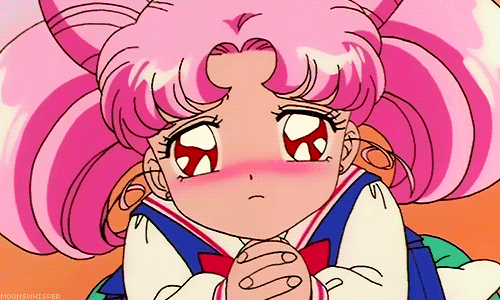 Please, you have to realize that this series is a part of me! An epilogue, an excerpt, a short story, ANYTHING! I will give you anything! You want my soul!? IT'S YOURS! JUST PLEASE, WRITE SOME MORE!
A little glimmer of hope blossoms from their heart, and bargaining takes place. In some cases, a sequel does indeed come out, but when it doesn't…
Stage 4 – Depression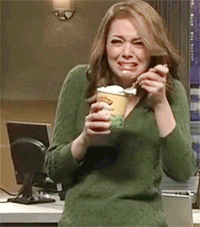 What IS life anyway!? Nothing matters anymore! I'm going to crawl into that lovely corner over there and drown myself in a pool of tears, because I DON'T CARE ANYMORE! *hysterical sobs*
Everything seems to no longer have an importance in the affected's life, and they find solace in letting their emotions run freely.
Stage 5 – Acceptance
It's fine, it's fine, they will forever live on in my heart…and in fanfictions.
Let's Wrap it Up
I am affected by book hangover after nearly every fantastic book/series. Particularly, ones that end in emotional cliffhangers or conclusions. *sniffles* I've really only been able to cope with book hangovers in a) time. Time heals all wounds. And b) starting new. Just force yourself to read a new book. No, don't stop when it gets boring and can never live up to the glorious piece of fiction that was your last read. Yes, this entire post was derived from my experience of finishing the Harry Potter series. XD
What books have given you book hangover? Let me know! ^.^