I hardly read any of my most anticipated novels in 2016, but hopefully that'll change this year! With many exciting debuts (and not to mention, plenty of thrilling sequels), I'm optimistic that 2017 will be a great year for reading! Here's my top 10 most anticipated books of 2017. ❤
10. One of Us is Lying by  Karen M. McManus
Pay close attention and you might solve this.
On Monday afternoon, five students at Bayview High walk into detention.
Bronwyn, the brain, is Yale-bound and never breaks a rule.
Addy, the beauty, is the picture-perfect homecoming princess.
Nate, the criminal, is already on probation for dealing.
Cooper, the athlete, is the all-star baseball pitcher.
And Simon, the outcast, is the creator of Bayview High's notorious gossip app.
Only, Simon never makes it out of that classroom. Before the end of detention Simon's dead. And according to investigators, his death wasn't an accident. On Monday, he died. But on Tuesday, he'd planned to post juicy reveals about all four of his high-profile classmates, which makes all four of them suspects in his murder. Or are they the perfect patsies for a killer who's still on the loose?
Everyone has secrets, right? What really matters is how far you would go to protect them.
9. The Hundred Lies of Lizzie Lovett by  Chelsea Sedoti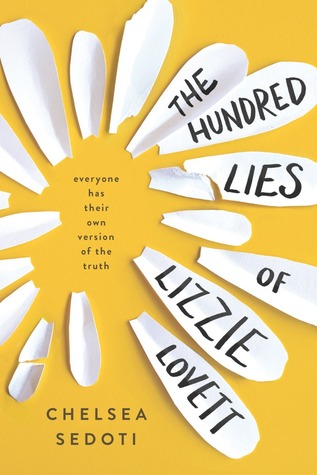 A teenage misfit named Hawthorn Creely inserts herself in the investigation of missing person Lizzie Lovett, who disappeared mysteriously while camping with her boyfriend. Hawthorn doesn't mean to interfere, but she has a pretty crazy theory about what happened to Lizzie. In order to prove it, she decides to immerse herself in Lizzie's life. That includes taking her job… and her boyfriend. It's a huge risk — but it's just what Hawthorn needs to find her own place in the world.
8. Empress of a Thousand Skies 

by

Rhoda Belleza
Empress
Rhee, also known as Crown Princess Rhiannon Ta'an, is the sole surviving heir to a powerful dynasty. She'll stop at nothing to avenge her family and claim her throne.
Fugitive
Aly has risen above his war refugee origins to find fame as the dashing star of a DroneVision show. But when he's falsely accused of killing Rhee, he's forced to prove his innocence to save his reputation – and his life.
Madman
With planets on the brink of war, Rhee and Aly are thrown together to confront a ruthless evil that threatens the fate of the entire galaxy.
A saga of vengeance, warfare, and the true meaning of legacy.
7. Daughter of the Pirate King

by

Tricia Levenseller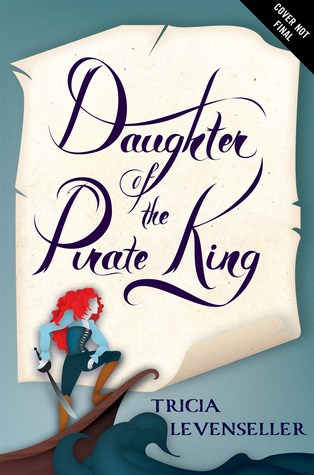 A 17-year-old pirate captain intentionally allows herself to get captured by enemy pirates in this thrilling YA adventure.
If you want something done right . . .
When the ruthless pirate king learns of a legendary treasure map hidden on an enemy ship, his daughter, Alosa, knows there's only one pirate for the job—herself. Leaving behind her beloved ship and crew, Alosa deliberately facilitates her own kidnapping to ensure her passage on the ship, confident in her ability to overcome any obstacle. After all, who's going to suspect a seventeen-year-old girl locked in a cell? Then she meets the (surprisingly perceptive and unfairly attractive) first mate, Riden, who is charged with finding out all her secrets. Now it's down to a battle of wits and will . . . . Can Alosa find the map and escape before Riden figures out her plan?
Debut author Tricia Levenseller blends action, adventure, romance, and a little bit of magic into a thrilling YA pirate tale.
6. Cold Summer 

by

Gwen Cole
 Today, he's a high school dropout with no future.
Tomorrow, he's a soldier in World War II.
Kale Jackson has spent years trying to control his time-traveling ability but hasn't had much luck. One day he lives in 1945, fighting in the war as a sharpshooter and helplessly watching soldiers—friends—die. Then the next day, he's back in the present, where WWII has bled into his modern life in the form of PTSD, straining his relationship with his father and the few friends he has left. Every day it becomes harder to hide his battle wounds, both physical and mental, from the past.
When the ex-girl-next-door, Harper, moves back to town, thoughts of what could be if only he had a normal life begin to haunt him. Harper reminds him of the person he was before the PTSD, which helps anchor him to the present. With practice, maybe Kale could remain in the present permanently and never step foot on a battlefield again. Maybe he can have the normal life he craves.
But then Harper finds Kale's name in a historical article—and he's listed as a casualty of the war. Kale knows now that he must learn to control his time-traveling ability to save himself and his chance at a life with Harper. Otherwise, he'll be killed in a time where he doesn't belong by a bullet that was never meant for him.
5. Wintersong 

by

S. Jae-Jones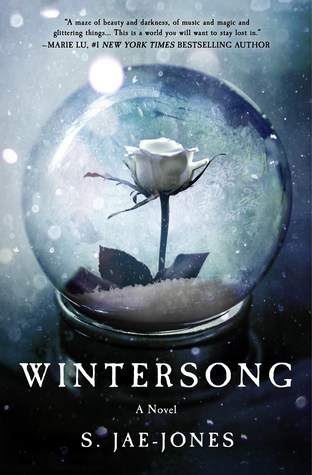 Beware the goblin men and the wares they sell.
All her life, nineteen-year-old Liesl has heard tales of the beautiful, mysterious Goblin King. He is the Lord of Mischief, the Ruler Underground, and the muse around which her music is composed. Yet, as Liesl helps shoulder the burden of running her family's inn, her dreams of composition and childish fancies about the Goblin King must be set aside in favor of more practical concerns.
But when her sister Käthe is taken by the goblins, Liesl journeys to their realm to rescue her sister and return her to the world above. The Goblin King agrees to let Käthe go—for a price. The life of a maiden must be given to the land, in accordance with the old laws. A life for a life, he says. Without sacrifice, nothing good can grow. Without death, there can be no rebirth. In exchange for her sister's freedom, Liesl offers her hand in marriage to the Goblin King. He accepts.
Down in the Underground, Liesl discovers that the Goblin King still inspires her—musically, physically, emotionally. Yet even as her talent blossoms, Liesl's life is slowly fading away, the price she paid for becoming the Goblin King's bride. As the two of them grow closer, they must learn just what it is they are each willing to sacrifice: her life, her music, or the end of the world.
4. Wicked Like a Wildfire 

by

Lana Popović
All the women in Iris and Malina's family are born with a gleam—a unique way of manipulating beauty through magic. Seventeen-year-old Iris sees flowers as fractals and turns her kaleidoscope visions into glasswork, her twin sister Malina interprets moods as music, and their cold, distant mother Jasmina bakes scenery into decadent treats at her confectionery in Old Town Cattaro, Montenegro.
Jasmina forbids Iris and Malina to share their gleams with anyone, and above all, she forbids them to fall in love—being discovered could shatter the quiet lives they've built in their tucked-away, seaside town. But Iris and Malina are tired of abiding by their mother's rules and rebel in secret whenever they can.
Yet when a mysterious, white-haired woman attacks their mother and leaves her hovering between life and death, the sisters unearth an ancient curse that haunts their line—a wicked bargain that masquerades as a blessing, and binds the twins' fates—and hearts—to a force larger than life. To save each other, they must untangle a thousand years of lies and reveal their own hurtful secrets. But even the deepest sacrifice might not be enough.
3. Frostblood by Elly Blake
Seventeen-year-old Ruby is a fireblood who must hide her powers of heat and flame from the cruel frostblood ruling class that wants to destroy all that are left of her kind. So when her mother is killed for protecting her and rebel frostbloods demand her help to kill their rampaging king, she agrees. But Ruby's powers are unpredictable, and she's not sure she's willing to let the rebels and an infuriating (yet irresistible) young man called Arcus use her as their weapon.
All she wants is revenge, but before they can take action, Ruby is captured and forced to take part in the king's tournaments that pit fireblood prisoners against frostblood champions. Now she has only one chance to destroy the maniacal ruler who has taken everything from her and from the icy young man she has come to love.
2. Gilded Cage 

by

Vic James
Not all are free. Not all are equal. Not all will be saved.
Our world belongs to the Equals — aristocrats with magical gifts — and all commoners must serve them for ten years. But behind the gates of England's grandest estate lies a power that could break the world.
A girl thirsts for love and knowledge.
Abi is a servant to England's most powerful family, but her spirit is free. So when she falls for one of the noble-born sons, Abi faces a terrible choice. Uncovering the family's secrets might win her liberty, but will her heart pay the price?
A boy dreams of revolution.
Abi's brother, Luke, is enslaved in a brutal factory town. Far from his family and cruelly oppressed, he makes friends whose ideals could cost him everything. Now Luke has discovered there may be a power even greater than magic: revolution.
And an aristocrat will remake the world with his dark gifts.
He is a shadow in the glittering world of the Equals, with mysterious powers no one else understands. But will he liberate—or destroy?
1. Caravel by Stephanie Garber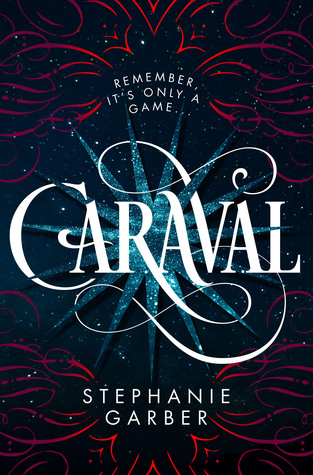 Scarlett has never left the tiny island where she and her beloved sister, Tella, live with their powerful, and cruel, father. Now Scarlett's father has arranged a marriage for her, and Scarlett thinks her dreams of seeing Caraval, the far-away, once-a-year performance where the audience participates in the show, are over.
But this year, Scarlett's long-dreamt of invitation finally arrives. With the help of a mysterious sailor, Tella whisks Scarlett away to the show. Only, as soon as they arrive, Tella is kidnapped by Caraval's mastermind organizer, Legend. It turns out that this season's Caraval revolves around Tella, and whoever finds her first is the winner.
Scarlett has been told that everything that happens during Caraval is only an elaborate performance. But she nevertheless becomes enmeshed in a game of love, heartbreak, and magic with the other players in the game. And whether Caraval is real or not, she must find Tella before the five nights of the game are over, a dangerous domino effect of consequences is set off, and her sister disappears forever.
Which of these are you most looking forward to read? 
What other novels are you anticipating in 2017?
Let me know in the comments! ❤