Hey everyone! Another Monday, another book tag!  I was tagged for this by the lovely Alysha @ Floral Reads.  Check out her blog, it's amazing! This tag is essentially the academy awards for books, so being the huge movie buff I am, I'm very excited to answer the questions!
---
#1 Most Likely To Be in the Movies: the Book That Would Make the Best Movie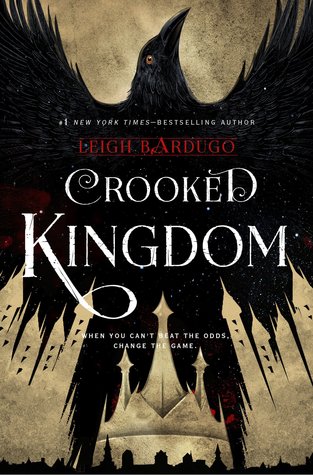 Crooked Kingdom by Leigh Bardugo.  This was undoubtedly one of my favorite books of 2017. Could you imagine how incredible the second installment in the Six of Crows duology would be on the big screen! I would love to see this adaptated!
#2 Biggest Drama Queen/King: The Most (Overly) Dramatic Book or Character
Juliette from Shatter Me by Tahereh Mafi.  Mini rant time.  I found the writing in this book, as well as the protagonist, laughable.  I honestly thought the drama in this book was so awful, that the only logical explanation, could be that it was in fact, a joke.  The writing, though pretty at times, was so overly dramatic and ridiculously poetic, that I couldn't help but be incredibly disappointed by this book.
#3 Best Dressed: The Book With the Best Cover
Blue Lily, Lily Blue by Maggie Stiefvater. I loved the Raven Boys series, and although all the covers are stunning, this one was my favorite!
#4 Most Creative: The Book With the Most Unique Plot, Characters, & Structure
We Were Liars by E. Lockhart.  I wasn't a super huge fan of this novel, but it had one of the most unique storylines, and had a fantastic ending!
#5 Most Popular: The Book With the Most Ratings on Goodreads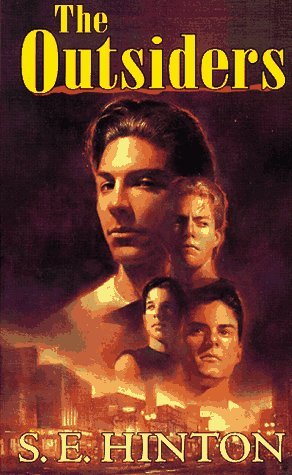 The Outsiders by S.E. Hinton. I had this book collecting dust on my shelf for years, and was pleasantly surprised when I finally decided to pick it up! I adored it, and was shocked that the movie was almost as fantastic as the book!
#6 Most likely to succeed: The Book That is Going to be Appreciated For Many Years to Come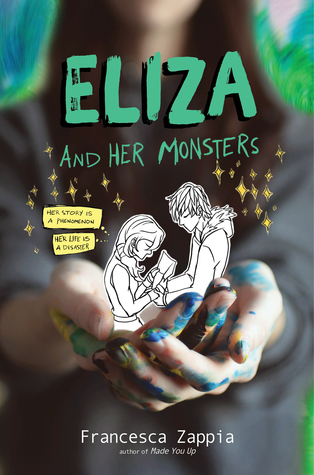 Eliza and her Monsters by Francesca Zappia. I really enjoyed this novel, and I think it will be greatly appreciated for a long time!
#7 Class Clown: The Book That Made You Laugh Out Loud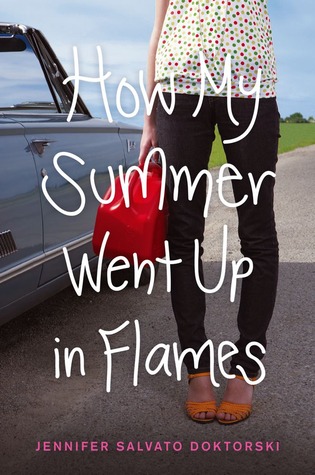 How My Summer Went Up in Flames by Jennifer Doktorski.  The title alone makes me crack up! It was a pretty hilarious book, filled with plenty of banter to make you laugh for days.
#8 Most Improved: The Book That Started Off Slow, But Really Picked Up
Shadow and Bone by Leigh Bardugo.  This book bored me quite a bit for a little over half of it, but once it picked it, I really enjoyed it!  This book may not have been as good as Six of Crows, but was still fairly well done.
#9 Cutest Couple: Cutest Couple in a Book
Alex Approximately by Jenn Bennett.  Bailey and Porter were amazing! I love their relationship so much, and this book is definitely one of my favorite young-adult contemporary romance novels!
#10 Biggest Heartbreaker: The Book That Broke Your Heart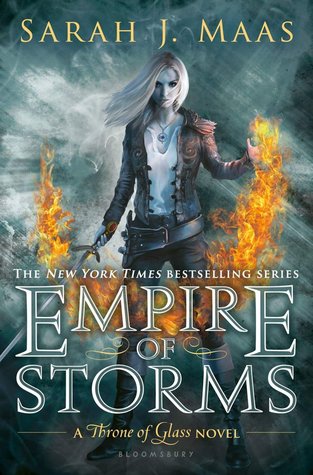 Empire of Storms by Sarah J. Maas.  I'm pretty positive my heart was torn into a million pieces after finishing this book.  I need the next book!
---
Tag! You're it!
Ashleigh @ A Frolic Through Fiction
Bex @ Books with Bex
Danielle @ Life of a Literary Nerd
Hannah @ Mortal Reader
Inge @ The Belgian Reviewer
Nina @ The Cozy Pages
Norrie @ Reading Under the Blankie
The Orangutan Librarian
Rebecca @ Staying Up Till Morning
And YOU! This tag was super fun, and if you haven't done it yet, consider yourself tagged!
---
What do  you think of my answers?  Have you read any of these books? Let me know in the comments! Thanks for reading! ❤