It's the last Monday of February. Time really flies by quickly! I stumbled upon this tag at Passionately Perusing, and couldn't resist answering the questions, myself! Book covers are some of my favorite aspects of books, and although I try not to, I often find myself guilty of judging their content by their covers.  Nonetheless, I'm sure everyone is entranced by beautiful and aesthetically pleasing covers. I hope you love these following covers as much as I do!
Best Color Combo On a Book Cover

Blue Lily, Lily Blue by Maggie Stiefvater. I love the blend of the blue and green on this cover, and how it pops out against the white. Simply stunning!
Best Typography/Font On a Book Cover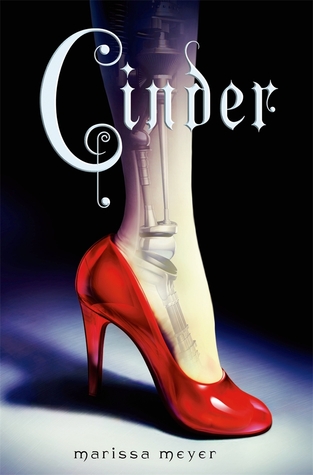 Cinder by Marissa Meyer. I adore the Lunar Chronicles covers with all my heart, and the font on them is both beautiful and befitting for the story.
Best Simple Cover
The Book Thief by Markus Zusak. Despite how simple and elegant this cover appears to be, I love the imagery of Liesel dancing with death. This carries such a deep meaning for the story, and I thought the artist did an outstanding job displaying this theme on the cover.
Best End Pages
None of the hardcover books I own have any remarkable endpages, unfortunately. I typically buy e-books or paperbacks, so I've hardly seen any beautiful endpages in my lifetime. Haha.
Best Map
Middle Earth hands down!
Best Naked Hardback
Heartless by Marissa Meyer. When I first saw this book, it was without the book jacket, and I thought it was gorgeous! It really captures the surreal atmosphere Wonderland.
Best Back Cover
Six of Crows by Leigh Bardugo.  In case you couldn't tell, I'm a huge fan of black and red covers! The back of Six of Crows is very aesthetically pleasing, and I also loved the black trim on the pages.
Best Chapter Headers
Incarceron  by Catherine Fisher. I love when chapters start with quotes, and found it really intriguing how Fisher incorporated lost letters and poems about the creation of Incarceron in these headers. The design of these headers are of course, beautiful too.
Best Illustrations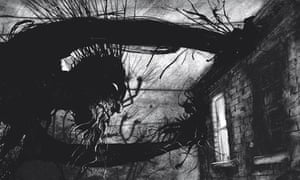 A Monster Calls – illustrations by James Kay. The illustrations in this novel are hauntingly beautiful, and laced with so many emotions.
Best Spine
In the Afterlight by Alexandra Bracken. I love the way the chains wrap around the spine of the novel. This whole trilogy has very alluring covers!
Favorite Cover on Shelves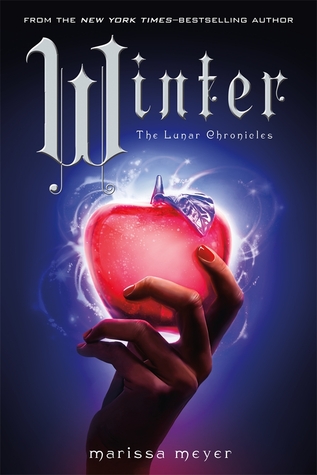 Winter by Marissa Meyer. Although I do love this cover, part of the reason it's my favorite is because it's signed by the author! This is the only book I've ever taken to a book signing, so it holds a special place in my heart.
---
Tag! You're it!
Hayley @ Hayley's Library
Becca @ Bec and Bones
Ericka @ Existing on Paper
Norrie @ Reading Under the Blanket
Kiersten @ Once Upon a Spine
Jacqueline @ Blue Jay Books
Ally @ Ally Writes Things
Nina @ The Cozy Pages
Misty @ Misty's Book Space
Aila @ One Way or an Author
Amanda @ Metal Phantasm Reads
Amber @ Step Into a Book World
Audrey @ Audrey Writes Abroad
Bookgraphy
Bree @ In Love and Words
Briana & Krysta @ Pages Unbound
Kayla @ Books and Blends
Kayla @ Kayla's Book Nook
LaRonda @ Flying Paperbacks
Rachael @ Beach Bookworm
Kristin @ Kristin Kraves Books
---
This tag was a ton of fun! What are some of your favorite covers of all time? Let me know in the comments! Thanks for reading!
Goodreads | Bloglovin | Pinterest | Tumblr | Email