Hey dolls! Another Monday, another book tag! Today, I decided to do the Nope Book Tag! I was tagged for this one by the amazing Shane from The Blue Green Reader. My hidden pessimistic self is incredibly excited to answer these questions! Please don't be offended by any of my answers. We all have wonderfully diverse taste in books, so even if I have a negative opinion of certain book aspects, I hope you'll still keep an open mind!
---
NOPE Ending | A Book Ending That Made You Go NOPE Either In Denial, Rage, or Simply Because The Ending Was Crappy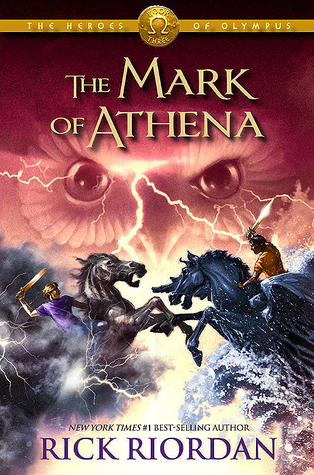 The Mark of Athena by Rick Riordan. I loved this ending, but it had me screaming and crying in frustration!
NOPE Protagonist |  A Main Character You Dislike & Drives You Crazy
Mare from Glass Sword. I couldn't stand her!
NOPE Series | A Series That Turned Out to Be One Huge Pile of NOPE
The Divergent Trilogy. I didn't mind the first book, but was not a fan of the last two!
NOPE Popular Pairing | A Ship You Don't Support
Harry and Ginny who? I'm a die-hard shipper of Harry and Hermione! Haha
NOPE Plot Twist | A Twist You Didn't Anticipate, Or One You Didn't Like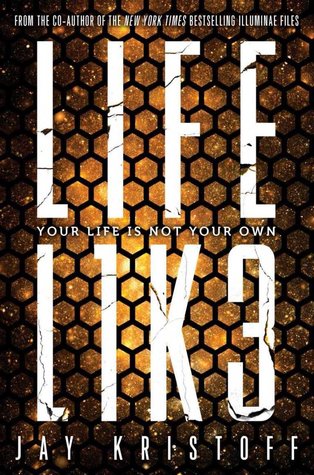 The twist at the end of Lifel1ke was so shocking! I was in awe!
NOPE Protagonist's Decision | A Decision That Made You Shake Your Head
I disagreed with practically every decision Thomas made in The Death Cure.
NOPE Genre | A Genre You Will Never Read
I've never had much desire to read Horror novels. I would be open to reading a few classic horrors such as Dracula, but aside from that, I'm too much of a scaredy cat to read anything else!
NOPE Book Format | Book Formatting You Hate & Refuse To Buy
I have to second Shane here, and go with Movie Editions.
NOPE Trope | A Trope That You Hate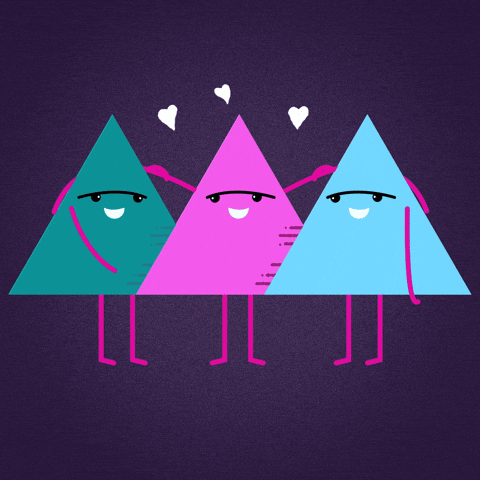 I've written a whole discussion piece before about Why I Loathe Love Triangles.
NOPE Recommendation | A Hyped Book That You Refuse To Read
Thirteen Reasons Why by Jay Asher. I'm sorry, but I don't necessarily have any interest in reading this book. Based on what I've gathered by friends and readers who have read it, the novel appears to glorify suicide, which I'm not okay with in the slightest. If Hannah Baker uses suicide as a method to vent out her frustrations about her classmates with no repercussions, how can this be a positive thing? This novel is targeted for a YA audience, and shows that suicide is a great way to escape your life's struggles. I sincerely hope that this novel hasn't influenced others to head down this path.
NOPE Cliche | A Cliche Or Pet Peeve That Makes You Roll Your Eyes
I loathe it when female protagonists complain about how *unattractive* they are, only to realize later that their love interests think they're breathtaking. Sure, disregard everything your family and friends must have told you throughout your life. Clearly, your newfound boyfriend is the only person in the world who can recognize true beauty.
NOPE Love Interest | A Character You Don't Think Should've Been A Viable Love Interest
I honestly felt that Ginny served no purpose to the Harry Potter books, in general.
NOPE Book | A Book You Don't Think Should Exist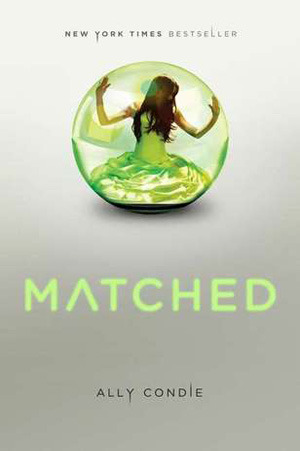 Matched by Ally Condie. Unfortunately, I couldn't find a single redeeming quality about this book.
NOPE Villain | A Scary Villain You Would Hate To Cross Paths With
Maeve from the Throne of Glass Series.
NOPE Death | A Character Death That Still Haunts You
The character who dies at the end of the Harry Potter and the Order of the Phoenix will haunt me for the rest of my days. I can't read that scene without sobbing like a child!
NOPE Author | An Author You Have Decided to Quit
James Dashner. After reading every Maze Runner book available, and a few of the Mortality Doctrine books, I've concluded his novels just aren't for me.
---
I Tag
Kay | Orangutan Librarian | Heather | Kiersten | Melanie Noell Bernard | Kathy | Andrea | Sophie | Ally | Kat
---
That's all folks! If you haven't done this tag before and want to do it, I tag you! Do you agree or disagree with any of my choices? Thanks again to Shane for tagging me! What are some unpopular book opinions you have? Let me know in the comments! Thanks for reading!
Instagram | Twitter | Goodreads | Bloglovin