"The world is filled with magic. You just have to look and listen"
High school senior Ella Cleary has always been good at reading people. Her family has a rare medical condition called synesthesia that scrambles the senses—her Gram Helen sees every sound, and her uncle Joe can literally taste words. Ella's own synesthesia manifests itself as the ability to see colors that reveal people's true emotions…until she meets a guy she just can't read.
Alec is a mystery to Ella, a handsome, enigmatic young journalist who makes her feel normal for the first time in her life. That is, until he reveals the real reason why he sought her out—he wants to learn the truth behind her parents' deaths, the parents that Ella had always been told died in a fire. Alec turns Ella's world upside down when he tells her their deaths were definitely not an accident.
After learning her entire life has been a lie, Ella doesn't know who she can trust or even who she really is. With her adoptive family keeping secrets and the evidence mixing fact and fiction, the only way for Ella to learn the truth about her past is to find a killer.
• Goodreads | Amazon | Barnes & Noble | Book Depository | IndieBound •
"If you're living a lie, how can you create a better future?"
The Color of Lies is a novel whose story is as alluring as its eye-catching cover and title. Although the mystery isn't particularly original, I love the use of synesthesia in the plot, and how it shapes the way Ella perceives the world. She uses this rare medical condition as a crutch to decipher people's true intentions, regardless of what lies they may conjure. Essentially, she can read the auras, and associates the colors that arise, with vivid emotions and feelings. Romance between Ella and Alec is sprinkled throughout, but it refuses to overpower the mystery – to my delight! While the conclusion is fairly predictable, it's enjoyable to witness unfolding, nevertheless!
"Behind her facade of giddiness, she weeps silent tears. So many tears you could salt an ocean with them."
The writing is flowery, but certainly beautiful. Lyons' poise is captivating and draws you in, without feeling too poetic and forced. I personally love writing styles that aren't excessively metaphorical, and Lyons' perfectly balances this line, especially when describing the auras Ella interprets. Reading from her first perspective is quite fascinating, and makes it simple for the reader to place themselves in her shoes. It displays her on a more humanized level. She's a merely a young girl, who is susceptible to confusion and indignation – emotions not very challenging for us to relate to.
"Leave it to Rory to turn worry into chocolate."

Lovely side characters, who should've been present more. Oh, how I love Alec and Ella's two closest friends, Max and Rory. On a completely unrelated matter, I'm quite fond of the name, Rory. I'm not necessarily sure why, but I've always found it to be lovely. This held true for Rory in The Color of Lies. She's a remarkably loyal and compassionate friend, who is far stronger than most presume. Her devotion to Ella is wonderful, and the utter oblivion she has about Max's feelings for her is amusing. Though Max is awfully stubborn, he's also kind and willing to wound his pride if it means helping Ella. Alec is a precious little bean, whose thoughtful nature is adorable in every regard. Sure, he may have an issue with speaking more than he should at times, but I love him all the more for it.
"My life belongs to me, and I'm not going to be driven by fear or ghosts or lies any longer. I want to wake up."
The mystery behind Ella's mother's murder is neat, but easily foreseen. Overall, I didn't consider the novel to fall victim to many tropes prevalent in YA literature, but wish the mystery could've delved through more unpredictable paths. Perhaps, a few more characters or elements could've been introduced to create a wider pool of individuals to suspect. The Color of Lies is a fun thriller with enough tensity to have you biting your nails and scratching your scalp, and is perfect for those scouring for a light mystery!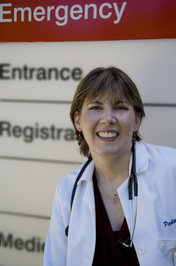 New York Times and USA Today bestselling author of over forty novels, former pediatric ER doctor C.J. Lyons has lived the life she writes about in her cutting edge Thrillers with Heart. Two times winner of the International Thriller Writers coveted Thriller Award, CJ has been called a "master within the genre" (Pittsburgh Magazine) and her work has been praised as "breathtakingly fast-paced" and "riveting" (Publishers Weekly) with "characters with beating hearts and three dimensions" (Newsday).
November 5
November 6
November 7
Hopelessly Devoted Bibliophile – Review
A Dream Within a Dream – Review
Rhythmicbooktrovert – Review
November 8
LILbooKlovers – Author Q&A
Savings In Seconds – Review
Bri's Book Nook – Review
November 9
Colleen's Conclusions – Author Guest Post
Vicky Who Reads – Review
Paper Reader – Review
November 10
Another Book In the Wall – Review & Favorite Quotes
Here's to Happy Endings – Review & Favorite Quotes
Resch Reads and Reviews – Review
November 11
Lisa Loves Literature – Review
Smada's Book Smack – Author Guest Post
Eli to the nth – Review & Favorite Quotes
Amy's Booket List – Review
Port Jericho – Review
A huge thanks to the publisher and Fantastic Flying Book Club for providing me with an ARC of this book, and for letting me be a part of this tour! Are you excited to read The Color of Lies? Do you like mysteries? Thanks for reading, dolls!
Instagram
 | 
Twitter
|
Goodreads
 | 
Bloglovin