I love book tags, and am so excited to do my first one since I've returned to my blog!  It's been over a year since my last book tag post, so when I first saw this tag on Life of a Literary Nerd I couldn't resist doing it myself.
The Rules
1) Mention the creator – One's Peculiar.
2) Answer the questions.
3) Tag as many people as you like!
4) Have fun!
---
"The Lost Princess"
A book/series you lost interest in halfway through
Shatter Me by Tahereh Mafi.  I barely managed to trudge my way through the first book, and highly doubt I'll continue with this series.  The writing infuriated me, there was one too many cliche's incorporated, and I couldn't connect with any of the characters.  Although, I will admit that I love these covers.
"The Knight in Shining Armor"
A hyped book/series you were swept up by
Six of Crows by Leigh Bardugo.  Words cannot describe how beautiful these books are!  I was hesitant to read this duology, because it had a ton of hype.  I know it's a tad absurd to be skeptical over a book series purely because it's popular, but I didn't want to set myself up for disappointment.  This wasn't an issue however, because Leigh Bardugo exceeded my every expectation!  I highly recommend this series to everyone!
"The Wise Old Wizard"
An author who amazes you with his/her writing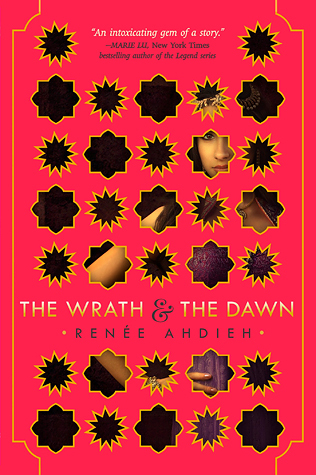 Renee Ahdieh. This is the only book I have read by her, but her writing is simply beautiful.  She doesn't make her writing too flowery and poetic, but does so enough to enamor her audience.
"The Maiden in Distress"
An undervalued character you wished had a bigger storyline
I really wish I had seen more of Dancer in The Demon King. Hopefully he'll be more present in the sequels!
"The Magical Sword"
A magical item/ability you wish authors used less
I can't express how annoyed I become when authors use telepathy in their books.  It's too cliche and is a cheap device for characters to communicate through.
"The Mindless Villain"
A phrase you cannot help but roll your eyes at
I don't have a specific phrase in mind, but I'm not a fan of any phrases along the lines of, "I thought I trusted you." Ugh, this is used too often.
"The Untamed Dragon"
A magical creature you wish you had as a pet
HEDWIG!!! I rest my case.
"The Chosen One"
A book/series you will always root for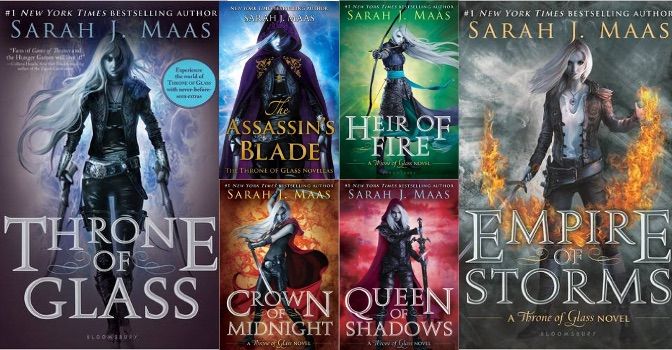 Throne of Glass by Sarah J. Maas.  This series is absolute perfection.  Maas is a brilliant writer and I down-right worship these books!
---
I Tag:
Anna @ My Bookish Dream
Arachnid Weaver @ The Web Weavers
Ashley @ Socially Awkward Bookworm
Bex @ Books with Bex
Bookish Owlette
Deanna @ A Novel Glimpse
Emily @ Books & Cleverness
Heather @ The Sassy Book Geek
Holly @ Nut Free Nerd
Jacqueline @ Blue Jay Books
Kristin @ Kristin Kraves Books
Krysta @ Pages Unbound
Liz @ Lost in Literature With Liz
Lois @ My Midnight Musing
Melanie @ MNBernard Books
The Orangutan Librarian
Sara @ Freadom Library
And … YOU! I tag all fantasy lovers out there! ❤
---
Do you agree or disagree with any of my answers? Thanks for reading! ❤